Soft Phosphate Organic Fertilizer
                   (0-20-0)
See the latest Phosphate based fertilizer at Amazon.com for purchase
Soft Phosphate (SP) organic fertilizer is rich source of Phosphorus containing around 20% Phosphorus and 15% Calcium as well as many trace minerals.  It is naturally occurring clay that has been mined for organic gardener for over 70 years.  It is often used as a major ingredient in fertilizer blends.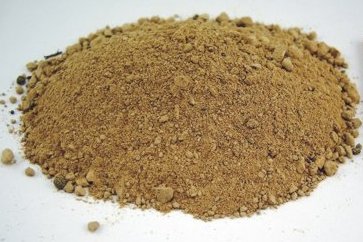 SP helps promote higher populations of soil microorganisms and is especially useful when transplanting seedlings.  This is a great source of phosphorus for underground vegetables like onions, potatoes, etc.
Because SP is a natural source of Phosphorus it doesn't leach away and must be mix with the soil to gain its effectiveness. It is insoluble and long lasting
SP Use:
Used as a long-lasting source of phosphorus.
Used as bulb food and transplanting fertilizer, because of its high phosphorus content.
Promotes soil microorganisms.
Use SP top layer of your garden soil; where new roots can find it.
Over-use will not burn the plants.
Return to Organic Fertilizers from Soft Phosphate Organic Fertilizer