Organic Gardening Information

Helping You Grow Your Own Food
Organic Gardening Information is a culmination of all my years of organic gardening. I've been growing vegetables and fruits for my family and the organic markets for over 20 years. And I'm learning more every day on my five acres here in Southern California. I'm taking these experience's and my knowledge to provide you with the latest, time-tested information on Organic Gardening whether you're an organic gardening newbie or an experienced gardener.
Information you can use right away to grow your own vegetables in a way that is safe for you, your family and the environment. One thing I've learned is that there is no "right way" to grow organically. Remember, always keep it simple, because "simple" is easy to manage in the long run. If you're new to gardening, take baby steps and start small.
Where You Garden
Whether you live in an apartment, suburban home or somewhere in between, I'll share with you organic gardening information on: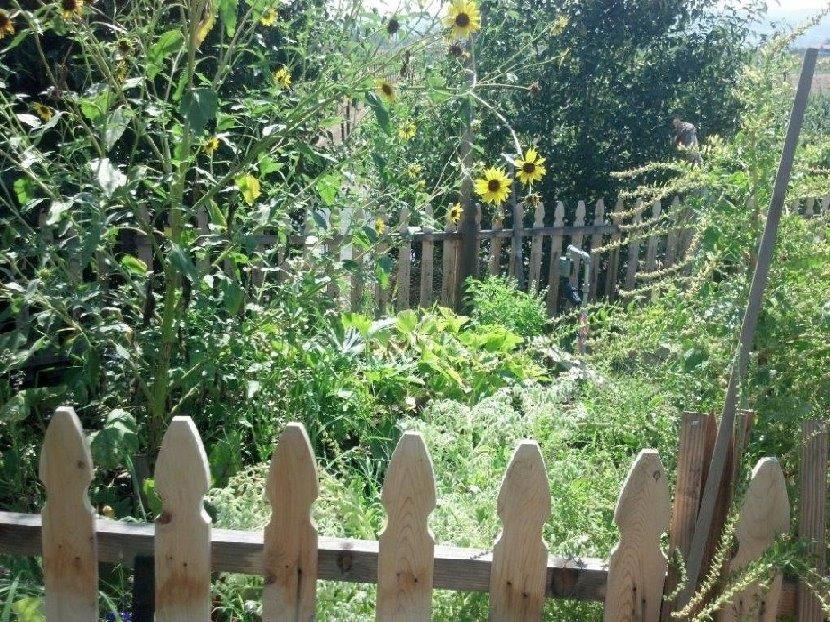 My late summer organic vegetable garden. Wild and productive!
The art of biodiversity
Organic Gardening Resurgence
I believe that "vegetable gardening" is poised for a resurgence that will dwarf the vegetable gardening trend of 30 years ago. This time around it won't be a trend…it will be more like a revolution and here's why I believe this.
Current food production is showing vulnerabilities and limitations.
Mega corporations may not be able to feed us safely and nutritionally.
We are importing more vegetables, and this raises the chances that our food will be tainted by natural or man-made contaminates.
Organic food products are in ever increasing demand.
People will begin to raise some or most of their own vegetables and demand more vegetables and fruit from local markets rather than super stores.
People will soon realize that they can grow at least some of what they eat just like their grandparents and get control of the quality in the process.
Climate change is wrecking havoc on food supplies globally, creating unpredictable market shortage and market abundance. Growing more of your own organic food may be more reliable.
GMO's are now common elements in most of our processed foods and even some of our fresh foods in our grocery stores.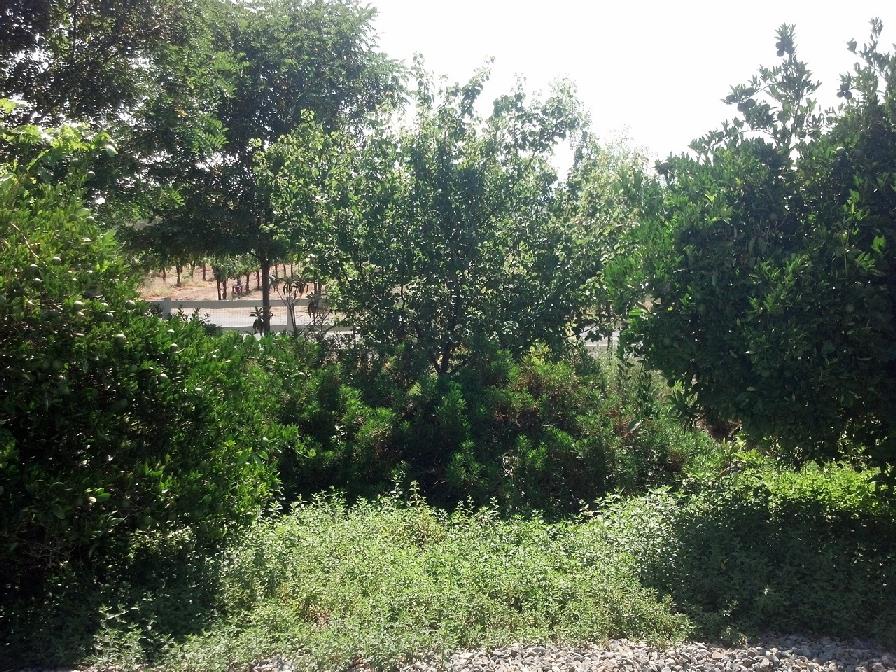 Permaculture food forest for organic pest control next to my vegetable garden
So starting today let me help you get into organic gardening by helping you gain the knowledge for success. On the other hand, if you're already an avid gardener, please use what I share on organic gardening information to harvest as much organic gardening information as you need. In any case, my goal for this site is to share my experience and knowledge so you can grow your own food.
...I began writing the content for this site at the height of the real estate market (Dec, 2006), gas prices were tolerable and no major food crises in the United States.... things have changed and they are not going back...
"You're not in Kansas anymore, Dorothy!"