Soybean Meal Organic Fertilizer                    (7-2-1)
See the latest Soybean based organic fertilizers at Amazon.com
Soybean Meal (SBM) organic fertilizer is rich source of Nitrogen and Phosphorus.  It is very close in composition as Alfalfa Meal. SBM is made from extracting most the oil from whole soybean.  SBM has higher Nitrogen content and has more neutral pH than Cottonseed Meal.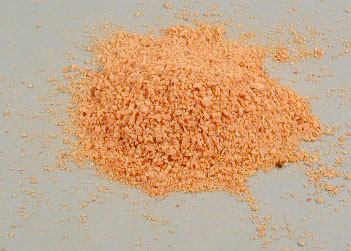 SBM is not water soluble, and would not make a good liquid fertilizer ingredient.
Because SBM is often used as an animal feed you may find it at your local feed supply store.
Note:
Research from North Carolina University shows that SBM can inhibit the germination of small seeds (collards, lettuce, and turnips) of up to 50% reduction.
SBM Use:
Used to increase green leaf growth and overall plant health.
When adding to your garden as a nitrogen source, always blend it into the soil.
Use SBM in the top layer of your garden soil; where new roots can find it.
Return to Organic Fertilizers from Soybean Meal Organic Fertilizer