Pear Sawfly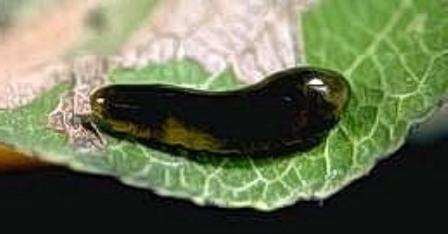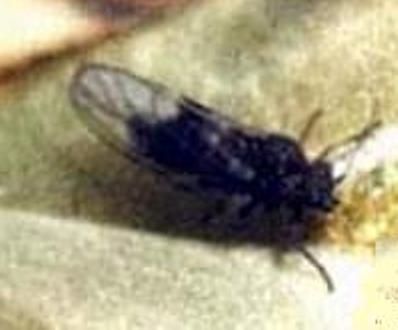 View more pictures: Bing Images Google Images Yahoo Images
Common names: Pear Sawfly, Pear Slug
Scientific name: Hoplocampa brevis
Region: Eastern United States.
The Sawfly was common in Massachusetts in 1796. It was first recorded in Europe in 1740.
Life cycle: Only one generation per year.  They develop in cocoons in the soil during the winter.
Feeding characteristics: This insect larvae will penetrate into the developing fruit, but rarely cause serious or extensive damage.
Physical description: This Sawfly is a little larger than the common housefly – and it has four wings -1/5 inch long and is brownish-black with yellowish wings. The pupa is 1/4 inches long and light yellow.
Return from Pear Sawfly to Insects M-P Encyclopedia of Garden Insects