Negro Bug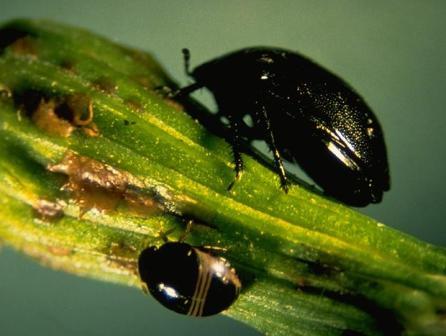 View more pictures: Bing Images Google Images Yahoo Images
Common names: Negro Bug
Scientific name: Corimelaena pulicaria
Region: This bug is found throughout North America.
Life cycle: This insect produces several generations each year.  The adults overwinter in garden rubbish.
Physical Description: This shiny, black bug is dome shaped and measures only 1/10 to 1/5 of an inch long.  The eggs are laid singly on the leaves of host plants.
Feeding characteristics: This black Bug can be found on blackberry, blueberry, celery and raspberry plants.  They feed in large groups on foliage and fruits.  They can sometimes cause the fruit to have a bad flavor.
Return from Negro Bug to Insects M-P Encyclopedia of Garden Insects